Do some elements of your brand-building plan belong in a museum?
Probably not. But just think: marketers who are still relying heavily on conventional direct mail are following a strategy that showed up before the Civil War.
Product coupons? First seen in 1886. TV spots? Prompting us to change channels for 74 years now. Even BOGO offers have been in our toolkit for a quarter-century.
It's not their age, it's the old-school thinking behind these tactics that can create problems.  And for brands focused on the emerging Millennial market, living in the past just isn't an option.
Don't push me
As marketers shift their attention to Millennials, they're learning quickly that these consumers want more from the brands they choose.
The 2015 Moosylvania Millennial Study lines out the new reality. These customers won't answer your call to action, but they will take a call from a friend. Top brands move into the friend zone by helping Millennials look good, feel good and enjoy themselves, the study shows.
Millennials also prefer brands that reflect their values, giving strong preferences to those with a clear social conscience.
In this context, the "push" messages of the past begin to look like loud, boring, one-sided conversations. Not the best way to make friends.
What does your brand know about each customer?
If deeper engagement is the road to success, especially with Millennials, then strategies that don't help us learn about each individual we reach are also not good enough. (How can you get close to someone you really don't know?)
At American Litho, we're introducing new promotional strategies that are more in  line with new realities. These approaches gather multiple data points about new customers, one interaction at a time.
The goal is to develop a 3D picture of the people engaging with your brand, capturing preferences you can use to share highly relevant messages with them over time. Here's an example that begins with an offer delivered via packaging or direct mail.
Targeted prospects are given the code for a series of free music downloads featuring artists that closely reflect your brand's personality and known preferences among the target demographic.
Those who respond are asked to give a new piece of data with each download.
As they take advantage of multiple downloads, they in essence build a personal profile that might include age, gender, zip code, mobile phone number or email.
Music's intrinsic value in building a positive memory structure around your brand has great value in itself. But what we love about this strategy is its efficiency. Product promotions move beyond the old linear model, looking more like ongoing conversations where we learn more with every offer made. With each engagement, new channels open and new facts are shared that help your brand return to its emerging friend base with offers that follow known preferences.
Measuring ROI is straightforward. Responses tell us which individuals and groups engaged with the music offerings, which tracks were preferred by which prospects and which product offers resonated most. Responses add to the growing profile of what we know about each individual and also what we know about larger segments of the total customer base.
Music as inspiration
Because there's so much to know about reaching Millennials, I thought I'd pass along even more findings via this infographic. I found the recommendations coming from a study conducted by Yahoo, DigitasLBi, Razorfish and Tumblr especially helpful. In engaging young customers, researchers found that brands should set the mood, offer inspiration and use powerful references from popular culture. I can't think of a better case for testing the effectiveness of music downloads for your brand.
If you're ready to try this strategy out, we can help you create a multichannel program that will deliver maximum impact for your brand. We have the data analytics, format design, testing and production resources needed to take you from concept to successful launch and beyond. Let me know how what questions I can answer for you.
Ready to get started?
Contact us NOW – we're here to help!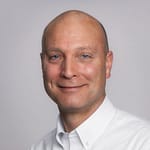 Dwayne Martinez is American Litho's packaging and merchandising guru, offering insights and expertise gained through 30+ years in the business. Dwayne works hand-in-hand with the full ALitho team to create exciting, cost-effective packaging and merchandising solutions for both leading and emerging brands. 
LET'S TALK! Share a few details below.
"*" indicates required fields
.