Hey, we all know life can be tough. But if you're the brand manager responsible for a new consumer product launch this year, you're really in the hot seat.
Packaged goods companies set the threshold for new product success at about $100 million in sales within the first 12 months. Yet only 2% of new brands actually reach this golden summit – which is probably why you're having trouble sleeping at night.
To understand why it's so hard, it's helpful to remember that:
The typical American family turns to the same 150 products for up to 85% of its household needs, so every new brand must burst through a brick wall of old buying habits.
Any product, new or established, has just 3 seconds to grab a buyer's attention.
Decades of research by Perception Research Services (PRS) shows that 1/3 of all products are never even seen by the average shopper.
What about the ads, displays and promotions designed to help new products stand out? The news there isn't much better.
Residents of U.S. cities see up to 5,000 ad messages every single day. This creates the "fatigue factor" every brand must overcome. And, thanks to new marketing technologies and channels that pop up every day, our collective resistance to ad messages just keeps growing.

But the eyes (still) have it
Before you get too discouraged, remind yourself that the fundamentals of marketing still apply. As Janine Heffelfinger, director of brand design at General Mills, says: humans continue to shop with their eyes. So no matter where we reach them, eye appeal still wins.
Consider that a nationally distributed product generates 570 million impressions per year just by virtue of its presence in the retail environment. Each impression equals one consumer who saw your product, whether or not she bought it.
The challenge, then, becomes simpler. Your first objective is to make every single impression count.
As PRS President Scott Young says, we're looking for an "increased percentage of people seeing you and actively considering you … if you think of Pringles in a sea of [potato chip] bags, that's a very different look."
Being seen: 3 factors with the biggest impact
In order of importance, here are the 3 crucial elements that make your product stand out in the retail landscape:
Package color. A shade that sets you apart from competing products and lines up with your unique brand story will win.
Package shape. Closely interrelated with color, the shape of your package can magnetize the buyer's eye.
Logo. The "face" of your new brand, this graphic goes a long way in conveying the heart of your brand persona and the values that support it.
Unseen equals unsold, so you need to work these elements hard. Or as a recent Packaging World case study put it, think of your package as a stage where buyers can see drama from every angle.
Working the big questions can help you succeed
The packaging and merchandising team at ALitho will help you work through the questions every brand manager must answer before launching a new product or line extension.
Does your package design convey excitement? Do your logo, copy and graphics reflect your brand story? Can special printing effects or a unique package shape give you an edge?
Of course, there's more to success than packaging alone. Do you have an integrated plan that blends best practices from point-of-sale through direct mail, mobile engagement and more? Do you have a partner that can help you leverage your total marketing spend?
Yep – entering the market can be stressful stuff. But with the right planning, you and your new product can achieve success.
If you need a team whose expertise won't let you down, we're ready to help.
Contact us NOW – we're here to help!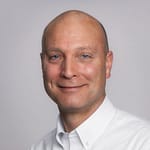 Dwayne Martinez is American Litho's packaging and merchandising guru, offering insights and expertise gained through 30+ years in the business. Dwayne works hand-in-hand with the full ALitho team to create exciting, cost-effective packaging and merchandising solutions for both leading and emerging brands. Reach out to him via our Contact Us page.
LET'S TALK! Share a few details below.
"*" indicates required fields
.