This week we caught up with Tony Ferruzza, new Senior VP of the Sheet-Fed and Digital Division at American Litho. Here, Tony reflects on where the print industry has been and where it's going, and introduces the new team members (ABOVE, left to right – Mike Ferruzza, Tony Ferruzza, Eugene "Corky" Czech, Daniella Tucci, Chris Knoll, and Erica Knoll) who will help us reach even higher standards of quality and service for all ALitho clients.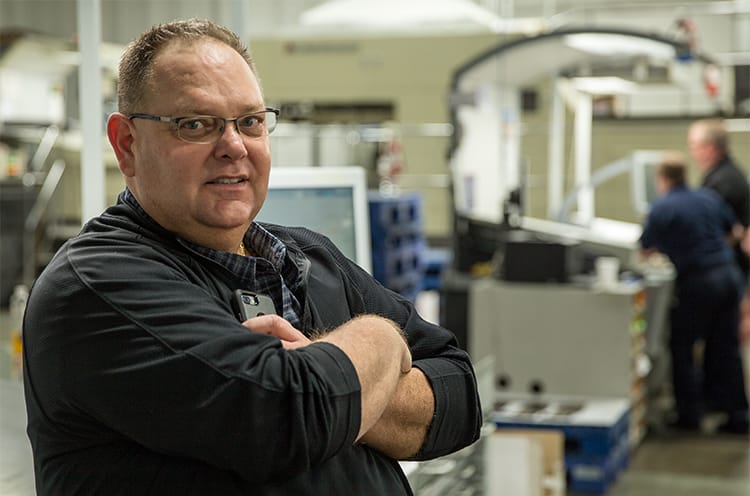 Tony, tell us a little about your career in the print industry.
When I made my start more than three decades ago, desktop publishing was just coming into its own. It's amazing to see the transformations we've been through since then! I learned print production from the ground up, founding my own pre-press company in 1997, which was purchased by The Buhl Press. I went to work for Buhl, building a new electronic pre-press operation from scratch, including new equipment, workflows and work teams. When I moved to SG360 (formerly Segerdahl) in 2005, I began in pre-press, moving on to the data team before becoming head of a sheet-fed production plant where we nearly doubled sales to $80 million, creating strong QC systems to assure sustained growth.
How does it feel to be part of American Litho?
It's absolutely great to be here! In these first 2 weeks I've had the chance to work closely with the sheet-fed and digital teams, and I am impressed to see the talent and dedication to reaching the highest level of efficiency and quality. American Litho has a very strong client focus –a "whatever-it-takes" attitude that puts the client's needs front and center and encourages creative problem-solving. That's what makes this company a great place to work, and as newcomers we're proud to contribute our skills and experience to the larger team.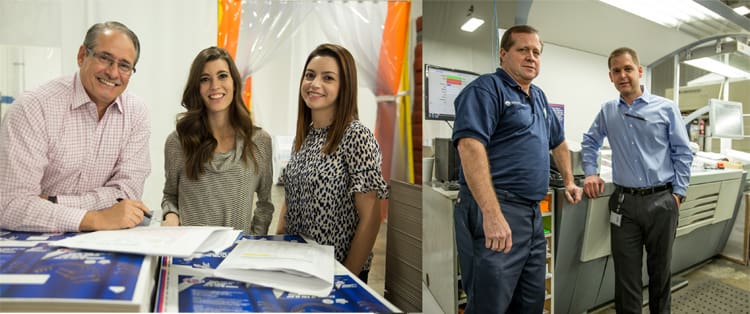 Several new team members have also joined you. Please introduce us!
I am happy to have Chris Knoll as our new Director of Sheet-Fed and Digital Operations. Eugene "Corky" Czech is our Sheet-Fed Pressroom Manager. Joining us as Pre-Press Manager is Mike Ferruzza, along with Erica Knoll and Daniella Tucci, both expert Project Managers. We've been working together for several years and we're all delighted to make the move to American Litho.
Looks like there are some family members in this group?
Yes! Printing is the family business for several of us. Erica is Chris's daughter, and Mike is my son. Both began their printing careers at SG360 and we're thrilled to have them with us here at ALitho.

In the current business environment, what does it mean to deliver exceptional service to our customers?
Print continues to play a key role in an omnichannel world, but there's a heightened need to deliver quality that wows each brand's target customer and produces solid ROI. We can achieve this through superior color management, eye-popping coatings and special effects, all produced on state-of-the art equipment with efficient workflows that save time and help control costs.
In an earlier blog post, we discussed the fact that web, sheet-fed and digital output can now reach similar quality standards – something that wasn't true even 5 years ago. What are your thoughts on this?
Our team has the skill and experience to manage output across all 3 platforms so that quality levels match very precisely. This creates a clear benefit for the client, because it means we can produce the components of a large, complex campaign simultaneously in several areas. Variable messaging can be seamlessly be added to the mix as well. In the future we'll be investing in new equipment to ensure we're on the leading edge of quality, speed and efficiency in every area.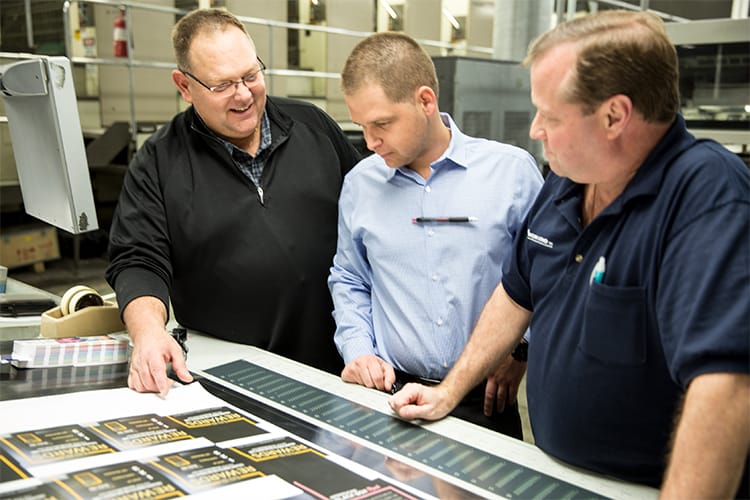 You mentioned a can-do attitude as one key quality for success. Can you give an example of this approach in action?
Instead of telling clients what we can do, I think the stronger approach is always to show them by providing tangible examples of how we would improve quality, reduce costs or both.
It's also important to invest energy in teaching clients more about the unique effects we can achieve with coatings, specialty stocks, personalization and more. American Litho University is a great example of how valuable this can be for clients and for us. We also want clients to know how our efficient processes will make their jobs easier. For example, we can make it possible for them to complete on-site color checks in minutes rather than hours. All of these advantages add up to a better client experience, and that's our ultimate aim.
Want to discuss your next digital or sheet-fed project with us?
Ready to get started?
Contact us NOW – we're here to help!
Ask a question or share a few details about an upcoming project.
LET'S TALK! Share a few details below.
"*" indicates required fields
.