This has been one amazing year here at American Litho!
We have set, reached and in many cases exceeded some very ambitious goals – and this past Monday, our sales team gathered to celebrate everything we've achieved in the past 12 months.
In serving top brands in virtually all industries, we seek to create true strategic partnerships. Each client's success in turn creates our success. We are passionate about the direct marketing business and we embrace the strong work ethic that keeps our company growing.
Here are the top sales performers who received special honors at this week's celebration.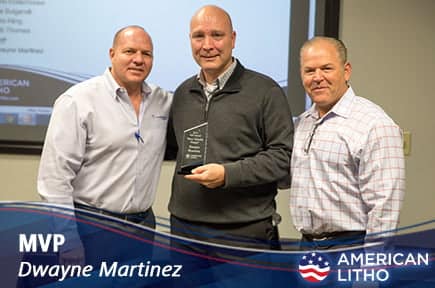 2017 – MVP – Dwayne Martinez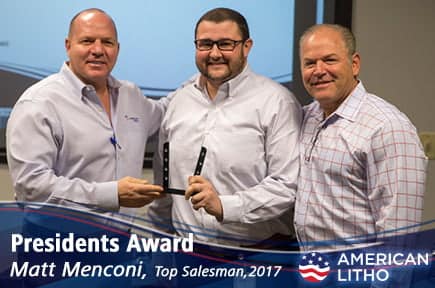 Matt Menconi – Presidents Award – Top Salesman 2017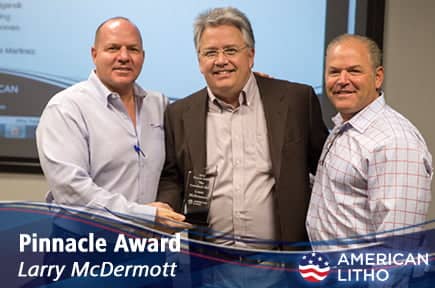 Larry McDermott – Pinnacle Salesman Award
*Diamond Club $5MM OR MORE IN BUSINESS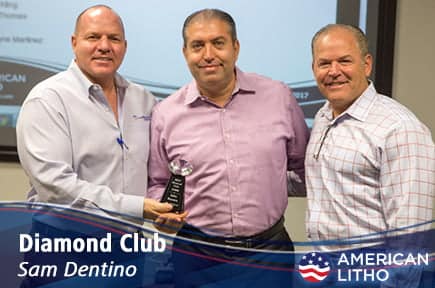 Diamond Club – Sam Dentino
Diamond Club – John Kramer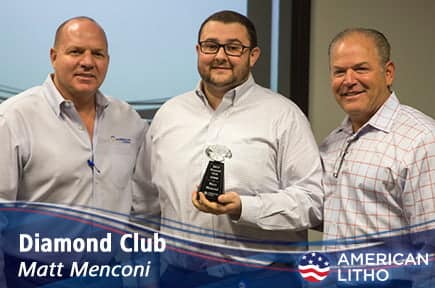 Diamond Club – Matt Menconi
*Gold Club $2MM OR MORE IN BUSINESS
Gold Club – Tom Kling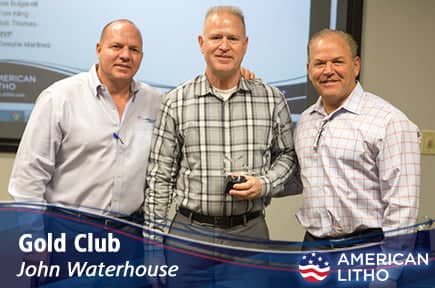 Gold Club – John Waterhouse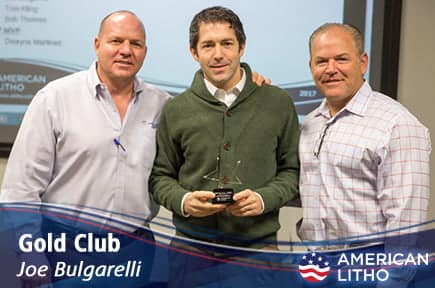 Gold Club – Joe Bulgarelli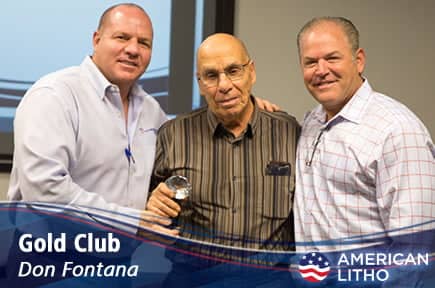 Gold Club – Don Fontana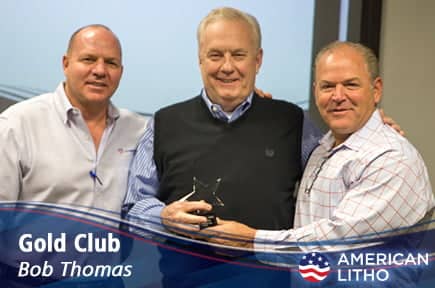 Gold Club – Bob Thomas
__________________________________________
Glenn Chelius earns the first-ever Don Fontana Community Care Award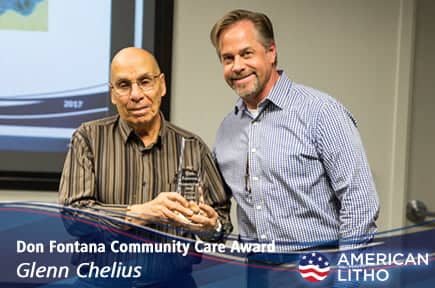 American Litho is proud to honor individual employees whose passion extends beyond our workplace – caring leaders who are devoted to making our local community a healthier, happier, more beautiful place to live and work.
Newly created in 2017, the Don Fontana Community Care Award reflects the spirit of kindness, generosity and civic engagement that Don exemplifies in business and in life.
The first recipient of this annual award is National Account Executive Glenn Chelius, who uses his love of magic, costumes and superheroes to raise funds for worthy causes and brighten the lives of thousands in his hometown of Crystal Lake and beyond.
In his years at American Litho, Chelius has embodied a deep dedication to his clients and the direct marketing industry. We are honored to recognize him for his ongoing community commitment as well.
Ready to work with a world class team?
Contact us NOW – we're here to help!
Ask a question or share a few details about an upcoming project.
LET'S TALK! Share a few details below.
"*" indicates required fields
.